What goes into Massagical?
Every jar of Massagical is made by hand in the heart of the Suffolk countryside using only the best natural ingredients – most of which are locally sourced. Every one of my products is completely paraben free, 100% natural and vegetarian friendly (most are also vegan friendly!). Read more about the main ingredients I use here.
Elders thrive in many areas in the UK and are Massagical's unique ingredient (I like to think they add the "magic" to Massagical!).
Elderflowers have many medicinal uses and herbal properties, which include: skin softening, skin healing, anti-viral. In fact, ladies of yesteryear used to spray their hands and face with elderflower water to prevent freckles and age spots. And with their natural bleaching effect, this does work!
I pick my elderflowers in the June sunshine and infuse them with locally produced rapeseed oil to form the base of many of my products. This oil captures the essence of early summer and the vibrancy it brings.
The rapeseed oil I use in my products is all grown and pressed locally and forms the base of many of my products (after being infused with elderflowers).
Extra virgin rapeseed oil is readily absorbed into the skin, contains natural vitamin E, and Omega 3, 6, and 9.
Shea butter is made from the seed of the Shea tree, and is a cream, solid oil that is an excellent natural moisturiser that contains vitamins A and E.
The Shea butter we use is Fairly traded, organic and unrefined. It works deep into the skin leaving it soft, smooth and refreshed.
I add a host of other nutritional oils into Massagical. These include hempseed oil, calendula and Borage oils, which are all added for their mineral and nutritional qualities as well as their easy absorbance into your skin.
I also add a range of essential oils, including lemon, lime, lemongrass, and spearmint refresh and revitalise your skin.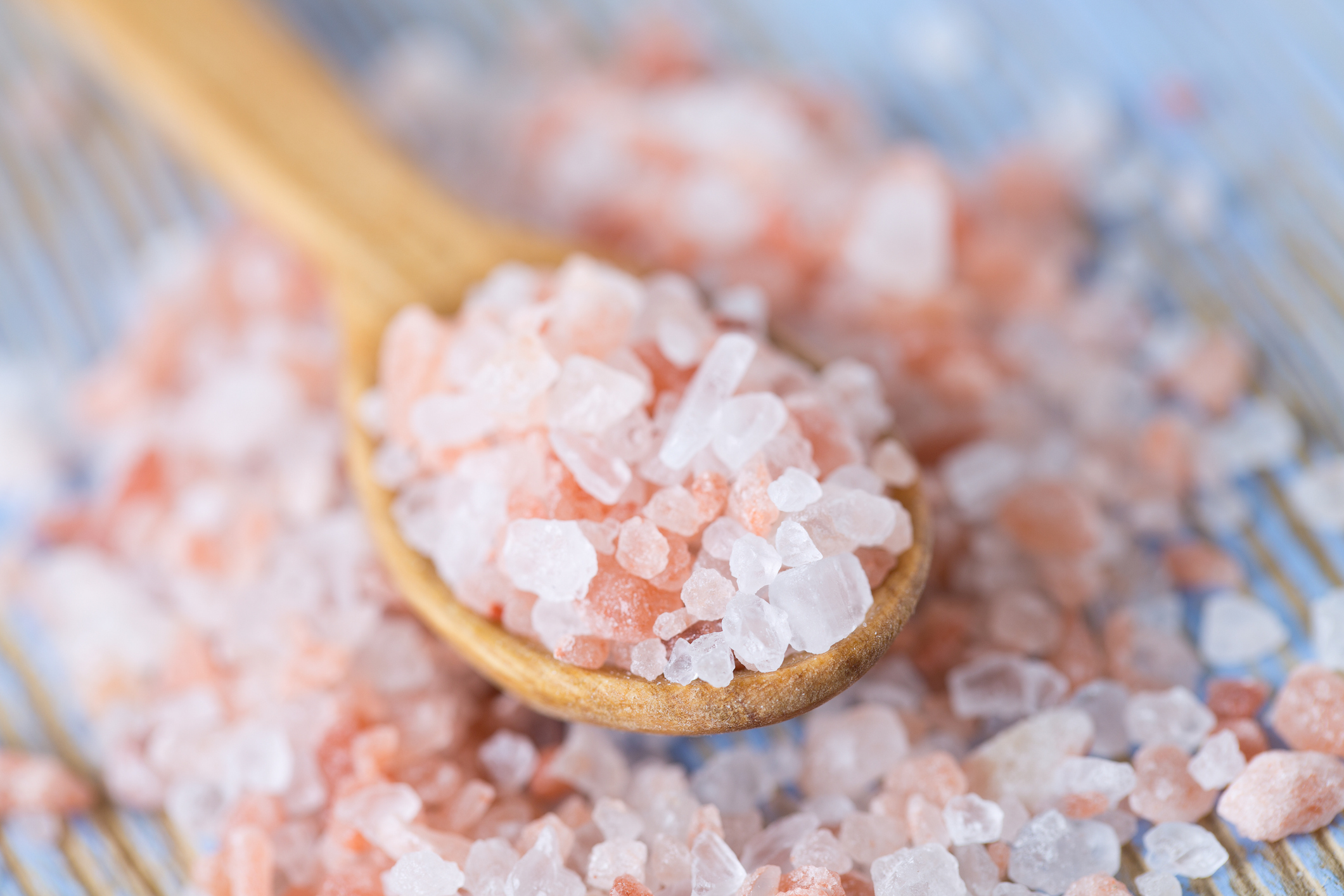 Himalayan Rock Salt is the purest salt on earth with the highest mineral content. It exfoliates your skin whilst the oils nourish and replenish.
Love what you see? You can browse the full range of Massagical products in my online shop.